Ernst Klett Publishers, Stuttgart, Germany
Learn all about Klett and Klett publishing. Check the latest Klett news and read about our activities:
Klett EASTERN EUROPE Countries:
Visit the Klett website for your area. Check publishing information, regional news, contact information and more.
Klett EASTERN EUROPE Contacts:
Check local EASTERN EUROPE Contacts. This area is for members only.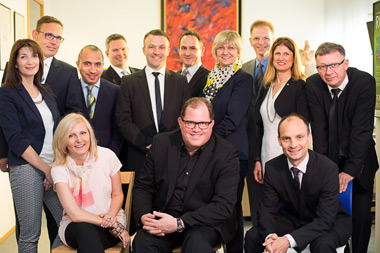 Klett Eastern Europe region management:
Rok Kvaternik

Chief Executive Officer
Managing Director

E-mail: ceo@klett-ee.rs
CV: Click to see

Michał Kulesza

Chief Operations Officer

Phone: +48 6184 96 224
Mobile: +48 664 373 066
E-mail: m.kulesza@lektorklett.com.pl
CV: Click to see
Skype name: michal.kulesza

Maruša Kmet

Regional Marketing Director

Phone: +386 1 5134651
Mobile: +386 41 609350
Fax: +386 1 5134659
E-mail: marusa.kmet@rokus-klett.si
Skype name: marusa.kmet

Bojan Vrtač

Financial Adviser to the Management Board

Phone: +386 1 5134631
Mobile: +386 40 272769
Fax: +386 1 5134689
E-mail: bojan.vrtac@rokus-klett.si
Skype name: bojan.vrtac